Convention 2020 information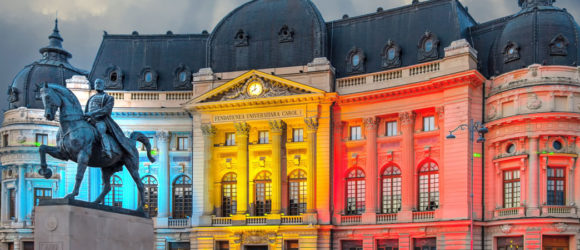 It's time to look to April 2020…
Dear IACDE members worldwide & dear friends,
How do we help today's fashion experts to face the needs of tomorrow?
"Shifting Paradigms and emerging challenges: product development in transition" will be the topic of the IACDE 2020 convention in Bucharest, Romania.
From April 23-26th IACDE shows its understanding of new type of roles within the fashion industry! The opportunity is now: review existing structures, produce less waste and more efficiency – and find the right path to advance. As another posh Convention city we have chosen BUCHAREST. Known for its wide, tree-lined boulevards, glorious Belle Époque buildings and a reputation for the high life (which in the 1900s earned its nickname of "Little Paris"), Bucharest, Romania's largest city and capital, is today a bustling metropolis.
But you will see even more! The ok was given only yesterday: On Friday, April 24, 2020 there are 2 great Factories to visit: PANDORA and ARTIFEX!
Both very experienced, state-of-the-art and both located in FOCSANI, 185 km north east of Bucharest.
http://www.pandora-prod.ro http://www.artifexfashion.ro/
You will learn more details and the venue hotel soon! Please save the date in your agenda – and book your flight early.
With kind regards
The IACDE International Executive Committee & Silvia Schöning